Why do I get artifacts in my decoded video?
Does your video look like this in Windows Media Player?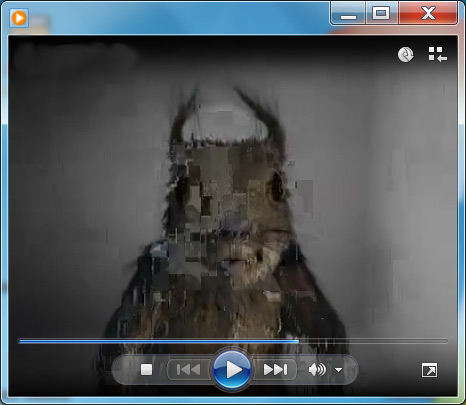 If you run Windows 7 it is possible that DXVA (DirectX Video Acceleration) is the root of your problem.
Some video codecs use DXVA to decrease CPU loading, but sometimes it can cause video artifacts.
So if you have artifacts while playing H.264 encoded movies in Windows Media Player, try the following steps:

Download a free tool called DXVA Checker. It helps us to know whether your video card supports DXVA or not.
Open DXVA Checker and click the 'DirectShow/Media Foundation Decoders' button.
Select your movie. The program will show the numbers of codecs that are needed for decoding of your movie.
Expand the Codec Properties window by clicking on '>' near the codec's name.




If the 'Enable DXVA' option is enabled, try to disable it and restart your movie in Windows Media Player.
This should stop the codec from using DXVA.