Top Features



See how SoundTap can work for you

Record any audio playing through your computer in pure digital

SoundTap's simple interface lets you record streaming audio from your PC with ease. To record and audio stream, simply press the 'Start Recording' button. A red light will appear to indicate that SoundTap is recording. To stop recording, simply press the button again. Its as easy as that!
---
Settings
SoundTap allows you to listen to the streaming audio live whilst you are recording. You can record in either wave or mp3 format. Later, you may wish to transfer your recording to a portable mp3 player to listen to when you are out and about.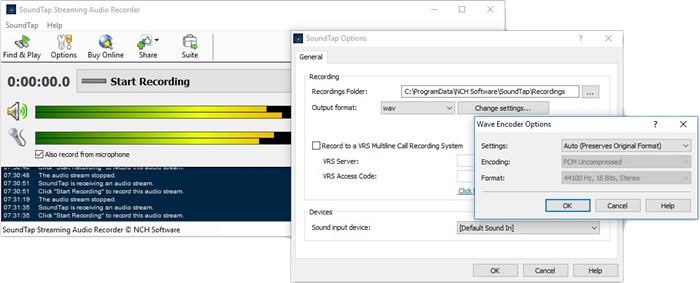 ---
Find and Play Settings
Included with SoundTap is the easy to use 'Find and Play' function where you can search your recorded audio files by date, duration or file type. You can then edit recordings or burn to CD (handy for listening to in the car).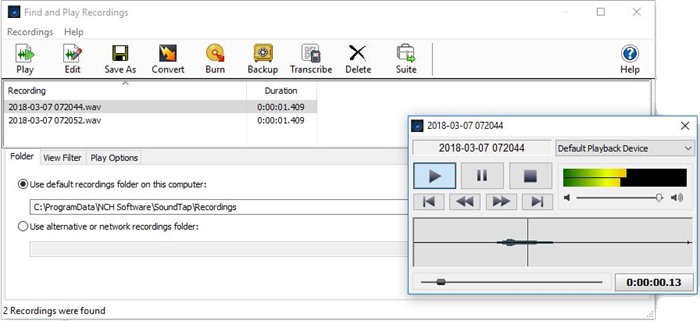 ---
Backup Audio
Backup your audio to a hard drive or to a folder on your computer.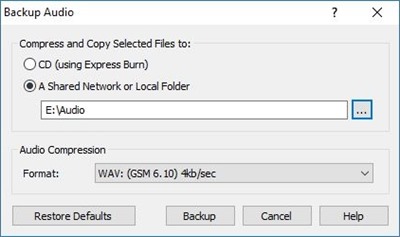 ---
Like what you see?

Download SoundTap here:

SoundTap is very easy to use. Simply click the 'Start Recording' button to you will be recording what you hear through your speakers. To stop recording, simply press the button again.