Top Features





See how BroadWave can work for you

Software to stream live audio from a Windows PC

BroadWave will broadcast any audio connected to the sound input on your PC. It will also stream audio recordings that are loaded as wav, mp3, wma, aiff and many other formats.
---
Quick access to your live or recorded streams from the main interface and a DB display for each live stream configured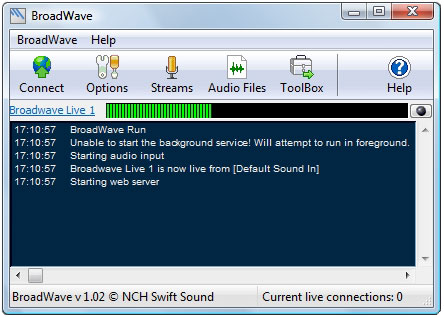 ---
BroadWave streams play directly in your default web browser
You will have a number of connection types to choose from. Use the links we provide on your website, or simply send the links to friends so that they can listen to your streaming audio.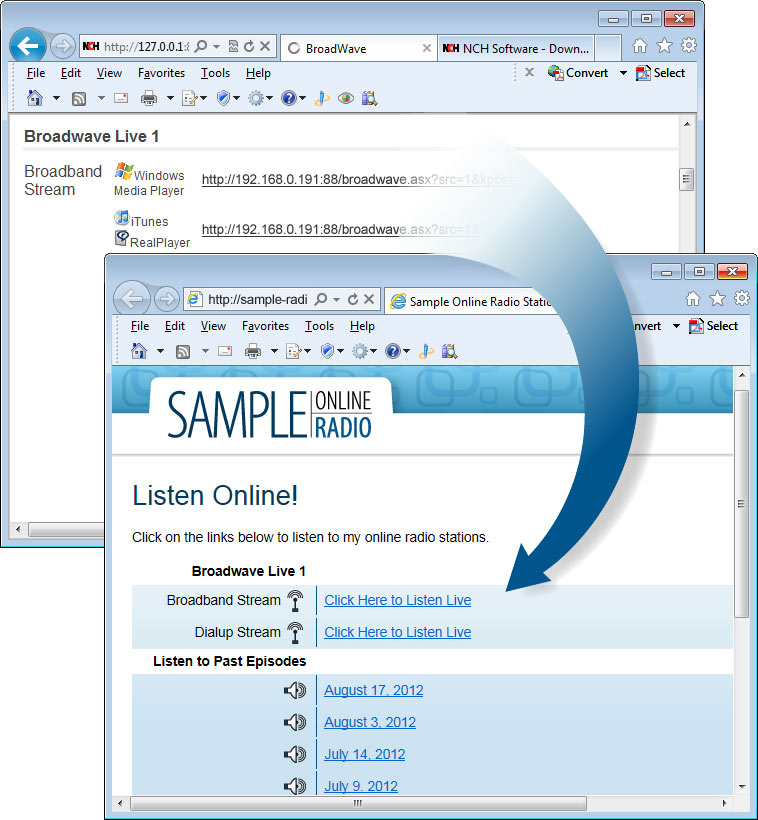 ---
Listeners do not need to install anything to listen to your BroadWave webcast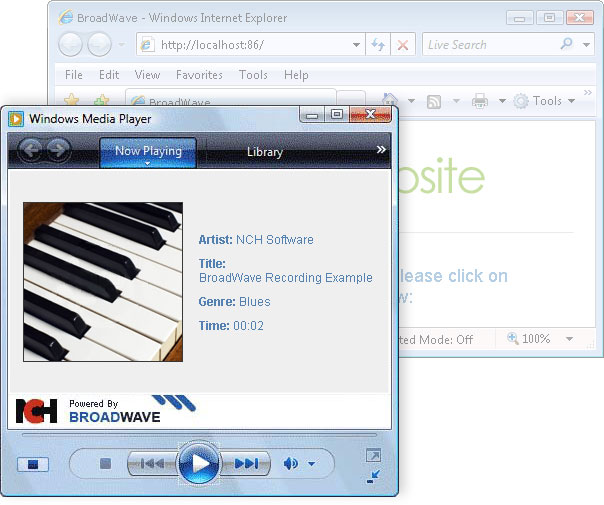 ---
Like what you see?

Download BroadWave here:

BroadWave is your answer to streaming live audio over the web using your computer.
It can also stream audio recordings loaded in most audio formats.