Top Features



See how Toolbox can work for you

Manage all your NCH Software applications from the one source.

This amazing, simple-to-use interface turns your computer into a multi-function workstation and makes it easy to navigate through NCH Software's applications.
---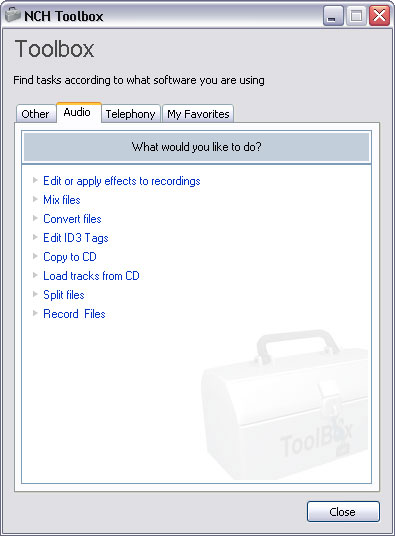 ---
Like what you see?

Download Toolbox here:

Utilizing our 'Install on Demand' feature, the NCH Toolbox will seamlessly guide users of any skill level through the features of our many software applications. From recording phone calls, to burning CD's, the Toolbox holds the tools necessary to complete any task.