Top Features



See how Quorum can work for you

Phone Conferencing Software for Business

Handles unlimited simultaneous conferences. The number of calls and conferences is limited only by your bandwidth.
---
Web Control Panel
Virtual Conference Room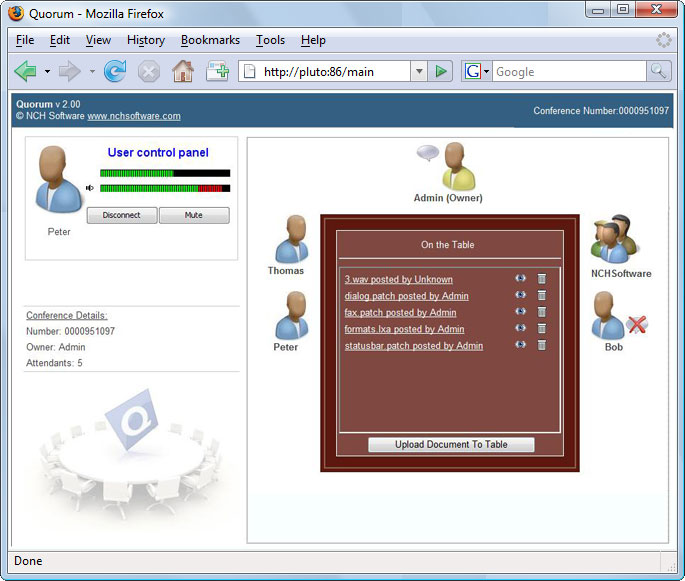 ---
Like what you see?

Download Quorum here:

Quorum is software which runs as a phone conference server on any Windows PC. Callers dial into the server to join telephone conferences.