IVM Answering Attendant Tutorial:
Downloading, Installing and Running IVM
Step 1 of 4 - Download the Install File
To start downloading the software click on the link www.nch.com.au/ivm/ivmsetup.exe.

The following screen may be displayed when download begins.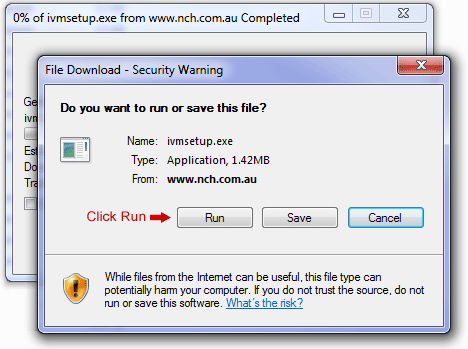 We recommend that you should click Run unless you want to save the setup file to your hard drive then choose Save. (Note: You can skip Step 2 and continue with Step 3 if you choose Run).
Step 2 of 4 - Open Setup File
If you clicked Save in Step 1, you need to locate the file "ivmsetup.exe" that you have just downloaded and double click on this file.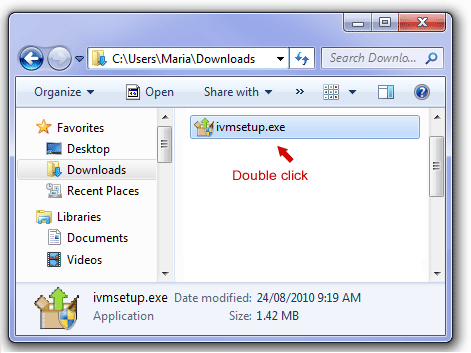 Step 3 of 4 - license Terms
After you have opened the setup file, the IVM Software License Terms window will be displayed as below: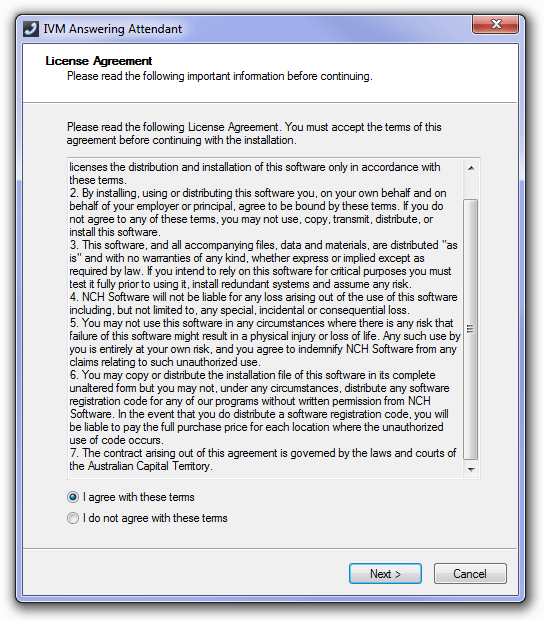 Read the license terms and if you agree with them, select I agree with these terms and click Next. You can only install the software if you agree to the terms.
Step 4 of 4 - Installation Complete
Congratulations. You have finished installation. IVM Answering Attendant is now ready to use. To find out how to setup the different functions of IVM, please read the quick start guide in the IVM help file or manual.

You can more easily understand how the IVM operates if you make frequent use of the call simulator and refer often to the "system logs" which can be viewed from file//view or print logs.