Top Features



See how TempoPerfect can work for you

Free tempo software download for musicians

Designed to help musicians play in time, this tempo software creates beat patterns using a combination of accented beats and normal beats. TempoPerfect features a visual beat indicator bar that bounces from left to right in time with the beat. This provides musicians with a very helpful visual cue.
---
TempoPerfect for Windows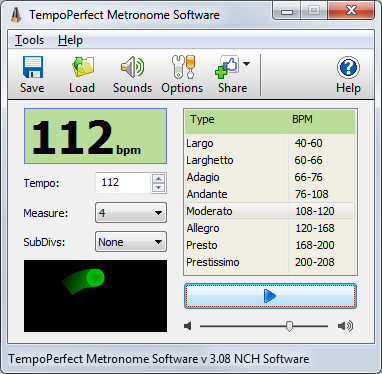 ---
Like what you see?

Download TempoPerfect here:

TempoPerfect is a Metronome that runs on your computer and can be controlled using your mouse or hotkeys. TempoPerfect is an essential tool for any musician.