---
Rapid Response Mixing with Unlimited Tracks
Work with an unlimited amount of tracks and enjoy using MixPad's intuitive user interface for rapid response mixing and recording. Navigate the timeline of your audio files easily using the project cursor, and add fade points at precise locations to adjust volume or to pan the audio.

---
Fast and Easy Recording
Recording your clip in MixPad is easy. Simply enable the Rec button in the track control of any track(s) you would like to record to. Once the track(s) are in record standby mode, simply press the main record button and MixPad will start recording. You can easily record to multiple tracks by putting more than one track into record standby mode. MixPad has many powerful recording features including the ability to record several different sources into different tracks at the same time.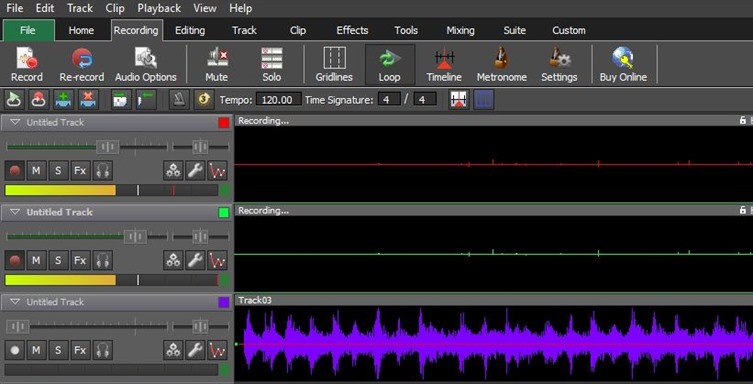 ---

All-in-one Audio Mixing and Editing at High Definition
Record, load, mix, arrange, and edit your audio in one easy-to-use application. Produce high-quality audio files with sample rates up to 96 kHz for HD- and DVD-quality audio.
---
Powerful Track Control
MixPad's powerful track control panel allows you to apply changes to individual tracks such as mute or solo (mutes all other tracks). MixPad also features a high quality audio recorder as well as a number of useful audio effects.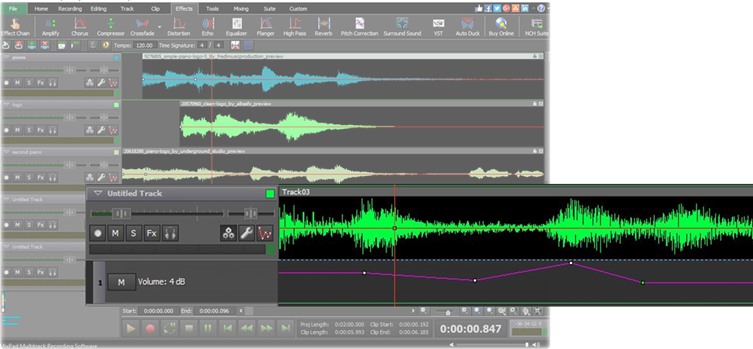 ---
Audio Effects and Restoration Tools
Add powerful effects to your audio clips such as echo, reverb and more. MixPad is also seamlessly integrated with WavePad sound editor to allow you to restore low-quality recordings; remove microphone pops, hisses, hums, and other audio artifacts; and fix clipped audio. Any changes to a clip in WavePad will be automatically updated in MixPad.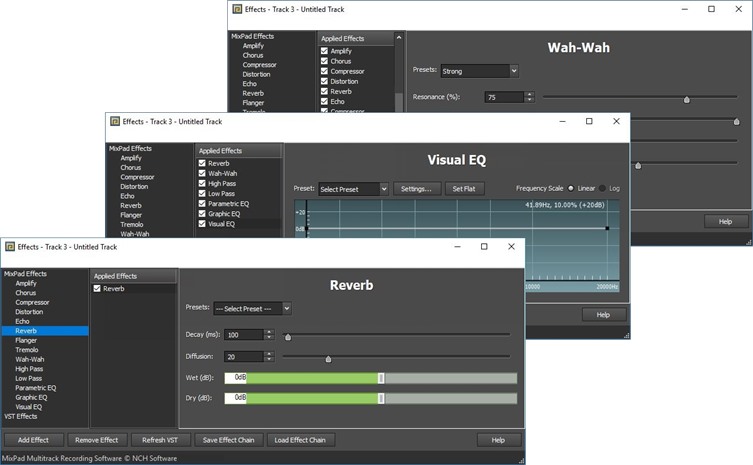 ---
MIDI Editing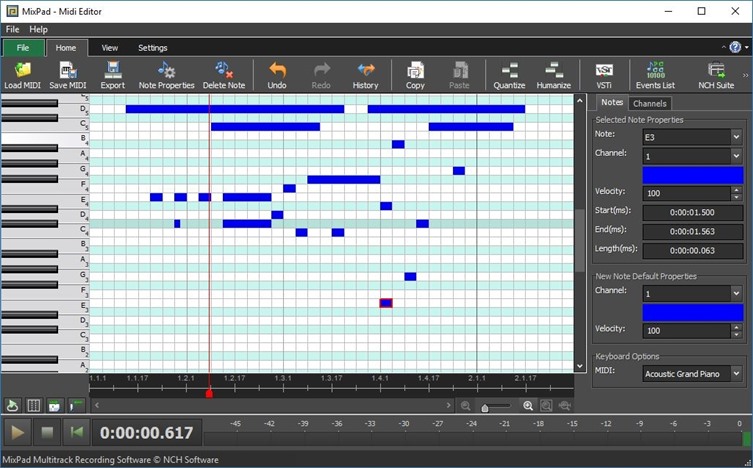 ---
Like what you see?

Download MixPad here:

MixPad Audio Mixer is very easy to use. Simply import your audio files and you are ready to begin mixing. Or, for recording your own audio tracks, simply click the 'Record Clip' button on the toolbar. You can then export your final project in a variety of audio formats including .wav and .mp3.