Production
NCH Software offers a complete on-hold message solution. Our service includes creative scripting, professional voicing, music licenses, studio production, digital messaging equipment, delivery and technical and installation support.

Our production service covers a number of messages (usually between 4 and 12 depending on your requirements) running around 30 seconds each. We always use 2 voices (a male and a female) on each production because it sounds better. We mix a number of different music tracks between the messages and all music licenses are included so there are no extra PPCA fees.

Our service includes scripting, professional voicing, recording, studio production, music licenses, installation, equipment hire and equipment and service maintenance. We will negotiate directly with your telephone system supplier to ensure proper installation of the on-hold service. After we have produced your on hold messages we provide you with full support to ensure that your on hold messages are operational as soon as possible.

To view some of our client's scripts as examples of the material which you could have on-hold please click here.
Equipment Player Options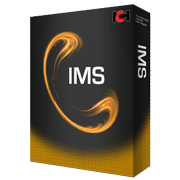 If you have something playing on hold now, you know you can play on-hold messages. If not, and your office has a telephone key system (PABX) you almost certainly can connect on-hold because almost all modern phone systems have that facility. If in doubt please ask us.

NCH Software recommends one of two player options:
IMS On-Hold Messages Player
The IMS On-Hold Messages Player is a computer controlled player. There are many benefits of using a PC including the ability to date-time schedule individual messages (for date sensitive promotions), you can control you own messages and you can have immediate internet studio connection updates. For the computer controlled player option you need a Windows PC with an available sound card. This is strongly recommended if you want to use date-sensitive material. Additional information on IMS can be found in our IMS brochure here.
CD Players
As an alternative, we supply CD players which we recommend where a computer is not available. With the CD player option we record your messages on CD and send them to you.

Pricing for either player is included with rental and a full new for old replacement service for the duration of the contract. NCH Software will cover all other equipment costs. The only other fee you may need to pay is to your telephone company if your telephone system is too far away or needs special programming.

For larger organisations with very demanding on-hold requirements the On-Hold Station is a standalone unit with all the power of the IMS Software (above). We only recommend this option for special need customers.