Golden Records Vinyl and Cassette to MP3 or CD
Convert vinyl records & cassette tapes to digital audio
Golden Records converts your favorite records and cassettes to CD or MP3 files using your Mac or Windows PC. Golden Records is one of the most stable, easy-to-use, and comprehensive vinyl records & cassette tapes converters available.
Convert Cassettes to CD or MP3
Convert Vinyl to CD or MP3
Convert Tapes to CD or MP3
Convert LPs to CD or MP3
High Quality CD and MP3 Files
Golden Records keeps your old favorites sounding their best
Restoration tools automatically clean up damaged audio
Remove hiss, clicks and pops from old tapes or scratched records
Normalize the volume of recordings when converting to CD
Apply dc offset correction when converting analog to MP3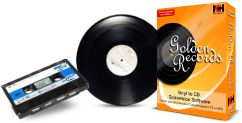 Cassettes and Vinyl to MP3 or CD Made Easy
Easy to use wizard takes you through the conversion process
Automatically detects silence to split audio into tracks
Phono RIAA eq can be applied in the software so no pre-amplifier is required. Connect a record player directly to computer
Convert 78 RPM records playing on a 45 RPM player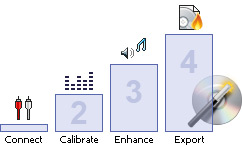 Tape and LP Converter Software
Use Golden Records to convert your music for many different uses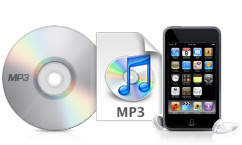 System Requirements
Windows 7/8/8.1/10/11
macOS 10.5 or above
About 600 MB free hard drive space
CD burner drive if you want to burn the audio to CD
Record player (for converting from LP)
Cassette deck (for converting from cassette tapes)
Download Golden Records Vinyl and Cassette Converter
Purchase Golden Records Vinyl Converter
Recommended Hardware
We have tested the following products sold by AltoEdge with our Golden Records vinyl to CD converter software.
Related Software