Top Features



See how Web Dictate can work for you

Web based recording, editing and management of dictations

Web Dictate is an Internet dictation system that allows users record, edit and send dictation from any java enabled web browser on Windows or Mac OS X computers and even on a portable device, such as an iPhone or SmartPhone.
---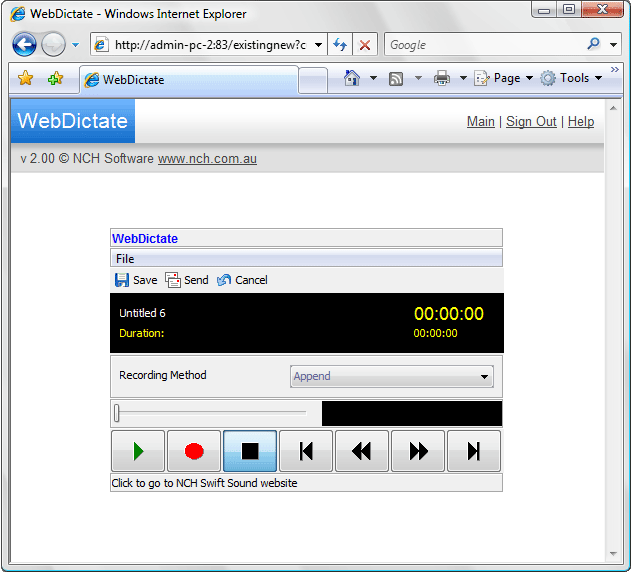 Web Control Panel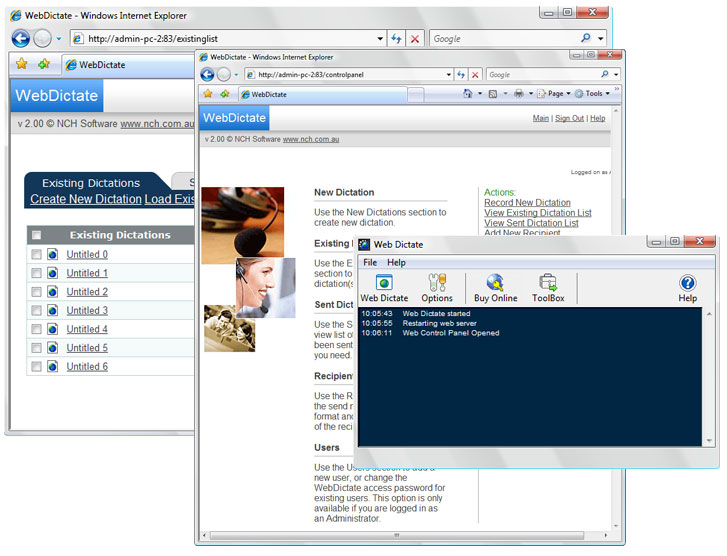 ---
Like what you see?

Download Web Dictate here:

Web Dictate is a dictation system that lets you record, edit and manage dictation over the internet. You, and other users, log into a server running Web Dictate to record dictation with any ordinary web browser. You can save or edit your dictations online. When you have finished recording just click send and the recording will be sent to your typist immediately by email.