---
Load Dictations
Express Scribe allow users to automatically scan and load dictations from Express Delegate, FTP server, LAN, local computer folder or directly from a portable dictation recorder (dictaphone).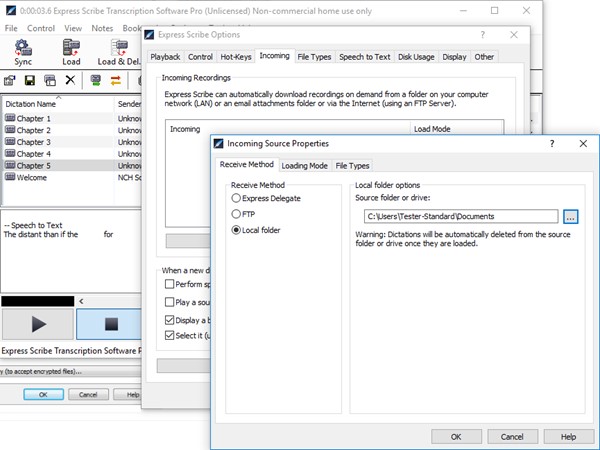 ---
Playback Options
Set Express Scribe's audio playback to suit you and your typing skills or the quality of the audio recording that you are transcribing.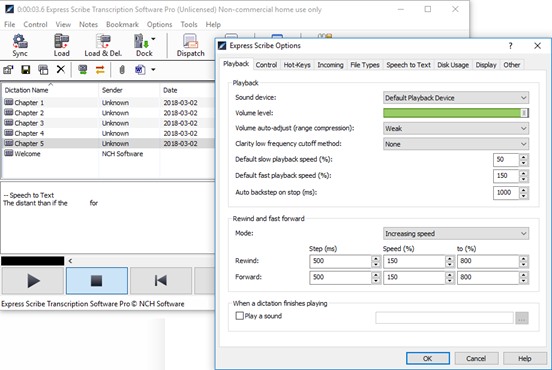 ---
Optional Foot Pedal or HotKey Control
Express Scribe works with footpedals that allow users to control the playback of dictation recordings using their feet. For a more detailed look at how footpedals work please see our
Foot Pedals page
.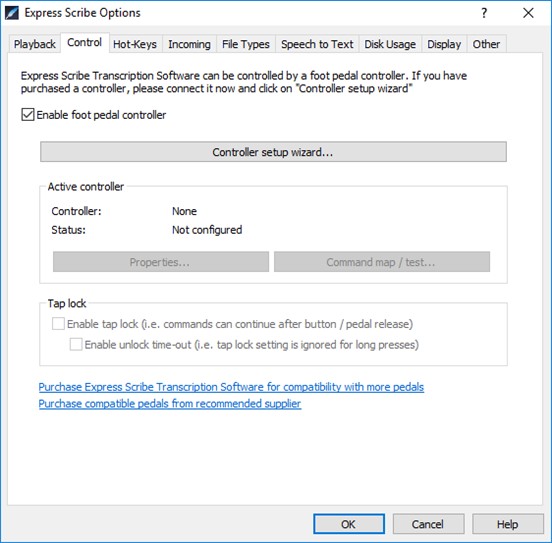 ---
Express Scribe Mini Control
Express Scribe Mini allows you to minimize the screen space that the application takes up as you transcribe an audio file.

The screenshot shown here is actual dimensions: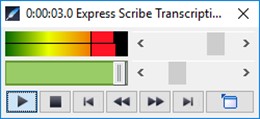 ---
Like what you see?

Download Express Scribe here:

Download NowPurchase Pro Edition

Express Scribe is a professional audio player software for PC and Mac OS X, designed to assist the transcription of audio recordings