WavePad Audio File Splitter
MP3 and Audio File Splitting Software

Split Using Any MethodNumber of files, duration or silence

Split AutomaticallyAutomatically split at silences

Split at BookmarksSplit files based on track markers

Batch ProcessingSplit multiple files at the same time

Easily Add Audio FilesDrag & drop files into WavePad

Supported Audio FormatsSupports all popular audio formats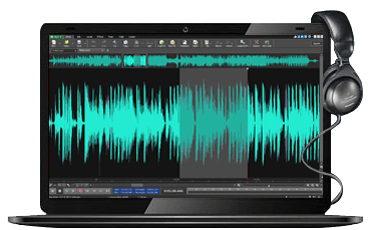 Split large mp3, wav and other audio files to usable lengths.
Split based on length or silence detection.
Downloads and ready to use within minutes.
WavePad is a free audio file splitter that is designed to split audio files into a set number or a set duration. This easy mp3 splitter software can also detect a specified amount of silence and split the file at these points. Great for an mp3 containing multiple tracks (for example an entire CD in one file) and splitting it up into individual tracks.

Designed to be very easy-to-use, WavePad will have you splitting wav files, mp3 and other audio files within minutes and creating audio file sizes you want.

There are three basic slicing operations that can be carried out:
Slice into x many files (slice one 10MB mp3 into two 5MB files).
Slice into files of x duration where duration equals HH:MM:SS (split one 10 minute track into two 5 minute tracks).
Slice into individual tracks using silence detection.
Get it Free
. A free version of WavePad audio editing software is available for non-commercial use only. The free version does not expire and includes most of the features of the normal version. If you are using it at home, you can
download the free version here
. You can always upgrade to the master's edition at a later time, which has additional effects and features for the serious sound engineer.
Features

Split MP3, WAV, OGG and FLAC audio files.
Several ways to split mp3 files (by number of files, duration or silence detection).
Split multiple files at the same time.
Split music files with silence detection to determine the end of a song.
MPEG Layer-3 encoder supports constant or variable bit rates from 8 to 320kbps with optional error correction and stereo modes.
Drag and dropping of mp3 files into application fully supported.
Optimized CPU usage and efficient code for fastest conversion times.
Settings are stored on program exit.
Slice option added to Windows right-click menu.
Easy to use.