Express Scribe Transcription Software
Foot Pedal Controlled Digital Transcription Audio Player
Express Scribe is a professional audio player software for PC or Mac designed to help transcribe audio recordings.
Reduce your turn around time using Express Scribe's audio playback with keyboard hot keys or by installing one of the supported transcribing pedals. Additional valuable transcribing software features include variable speed playback, multi-channel control, a video player, file management, and more.

More Transcription Software screenshots >>>

Transcription Software Features

Variable speed playback (constant pitch)
Supports audio and video playback
Supports most audio formats and encrypted dictation files including MP3, M4A, DSS, WAV & more.
Use 'hotkeys' for mouse-free playback when transcribing directly into Word or other software
Transcribe dictations, voice notes, hearings, interviews, lectures, movies, songs, and more!

Improve Work Flow

Supports hand-held recorders to transfer audio quickly and easily
Dock both analog and digital portable voice recorders to load recordings
Automatically receives and loads files by internet (FTP), email or over a local computer network
Automatically have finished transcriptions sent to your clients from the program
Load CD audio directly and start working as the audio loads

Works with Other Software & Hardware

Supports professional USB foot pedals to control playback. Supported professional foot pedal controllers
Works with speech recognition software to automatically convert speech to text
Works with Microsoft Word and all major word-processors
Works with FastFox text expander for entering medical/legal phrases and common phrases with keyboard shortcuts
---
Automatically send and receive files
You can set the option in Express Scribe to automatically check an FTP server, local network or computer folder for new dictations at timed intervals.
It will automatically load new dictations found in the specified path, speeding up your work-flow.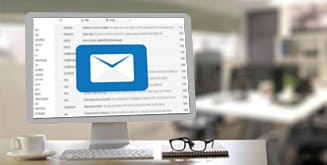 Works with Word and other text editors
If you prefer to type your transcriptions into a word processor, Express Scribe will run in the background while you use hot-keys or a footpedal to control it.
Microsoft Word, Corel Wordperfect, Lotus Wordpro and any other Windows word processor can be used.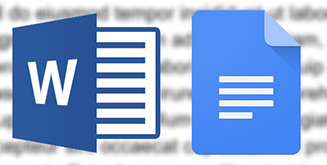 System Requirements

Windows 7/8/8.1/10/11
macOS 10.5 or above
Sound Card or Integrated Sound Support

Optional

- Foot Pedal Controller

Optional

- SAPI Speech Engine

Optional

- Internet to automatically receive files

Download Express Scribe Transcription Software

Supported Hardware

* Requires Express Scribe Pro
"I have been transcribing for 32 years and as the technology has changed, this program fits my needs perfectly smoothly replacing tape recorders and tape transcription machines. I am very pleased with it." - Express Scribe User Review
Supported Audio File Formats
AAC, ACT, AIFC, AIFF, AMR, APE, AU, CAF, DCT, DSP TrueSpeech, DSS, DVF, DVS, FLAC, OGG, M4A, MP2, MP3, MP3, MPC, MSV, QCP, RA/RM, SHN, SPX, VOC, VOX, WAV and WMA.
Supported Video File Formats
3G2, 3GP, ASF, AVI, DivX, DV, FLV, M4V, MKV, MOV, MP4, MPEG and WMV.